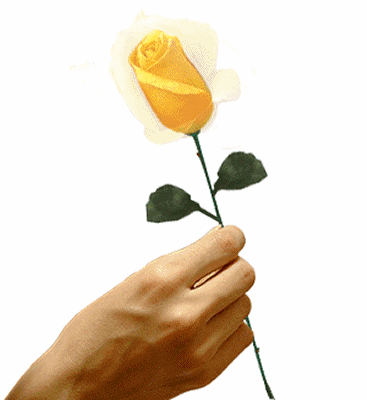 Yellow Roses Anyone ? I found the Most Beautiful Blog while Blog Surfing the other day. It's not a Tea Party, but yet a display of yellow roses. You can display Real roses, China, Scrapbook Pages, Altered Art, Anything your Creative Mind Desires as long as there are yellow roses.
Since Yellow roses stand for friendship, I had to tell you, all my blogging friends about this. The blogsite link is:
http://countingyourblessings.blogspot.com/
And there is a Giveaway too, a Yellow Rose Umbrella. With Fall Colors Being Oranges and Yellows, wouldn't it be a great excuse to go out and buy yourself some flowers, maybe with some autumn leaves to decorate your home ? That was my thought anyway :) Have a Wonderful Monday!
Stayed Tuned for The Halloween, Black Cat & Pumpkin Swap Card in Tommorows Post!
glitter-graphics.com