Where do I start? This Summer has gone by so fast. This week we are getting ready for the kids to go back to school already. We went to the Coast and seems like we have been gone so much. My Sister
Visited
for a few days. My Mother In Law stayed with us for a few weeks. I think I have been to every Yard Sale and Second Hand Store in this town, Sigh.
I did find some great Altered art finds at a Second Hand Store. I found a Great Donna Dewberry Wallpaper Sample Book,
Gorgeous
Papers. I have always been quite fond of her work anyway. Beautiful Florals. I also found some great little plastic Pixies at an Estate Sale. Thought they would be great for altered art.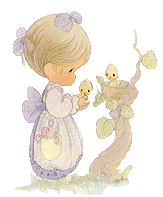 glitter-graphics.com
I need to Scrap a little this weekend, I am having
withdrawals
and haven't worked on a Layout since Mid July. I am also in the Middle of 2 books. Both of them I started in May & June, maybe when School starts I will have time to read and Scrap , or Maybe Not! I was tagged by my best friend, so I will be posting more soon and hopefully a Layout or two. Have a great weekend.